At Christ the King Catholic Primary School Bass Hill, we offer a variety of activities to strengthen and explore students individual skills beyond the classroom. Co-curricular activities benefit all students with a focus on building self confidence, teamwork and positive, trusting friendships.
Students have the opportunity to choose to engage in the University of NSW academic testing each year. These tests assess knowledge and skills in the areas of Science, Reading, Writing and Mathematics. Students in years 4–6 can participate in the 'Bring Your Own Designated Device Program.' The designated device is a ChromeBook. Teachers are skilled in integrating technology into the curriculum where opportunities exist for STEM challenges, Coding, Drones etc.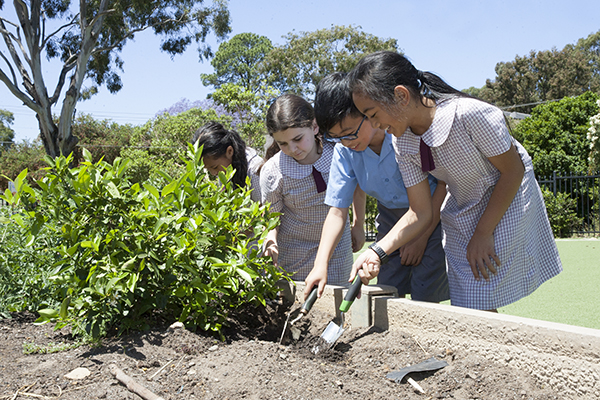 Lunchtime Clubs
The lunchtime activity club operates on a daily basis providing an alternate play time option whereby students engage in a range of activities that promote the development of social skills and collaboration. Activities include coding, lego, gardening, STEM, arts and craft, writing, board games and construction.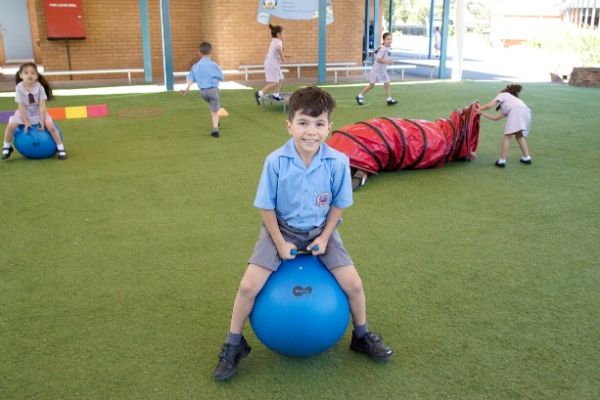 Sport
Our specialist sports teacher provides a variety of sporting experiences. Students have the opportunity to compete in gala and carnival events including soccer, swimming, football, athletics, netball and cross country.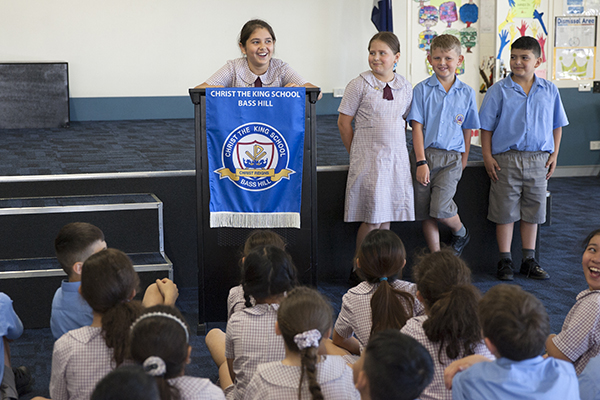 Public Speaking
Our school participates in inter-school public speaking competitions to build on and create oral confidence and proficiency.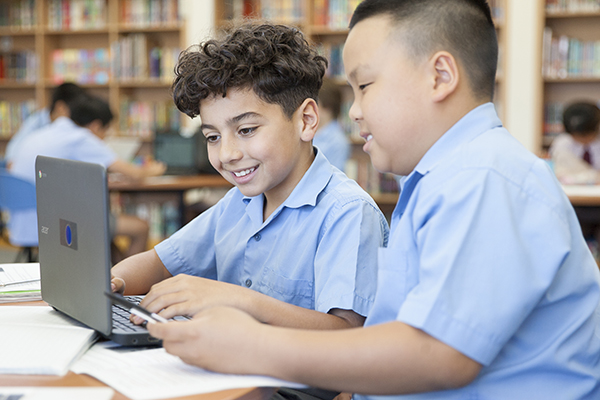 Technology Programs
In preparing students for their digital futures Christ the King is well equipped with technology K–6.
Students utilise technology to engage in authentic learning experiences to develop skills in collaboration, creativity and communication.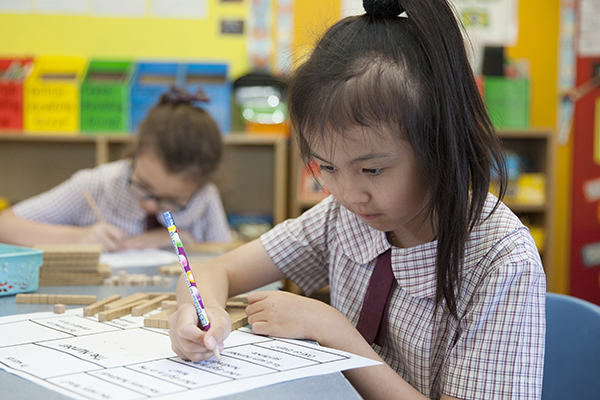 Academic Programs
As a Newman Selective Gifted Education Program school, students have the opportunity to participate in a variety of activities across a range of areas. 
AMT – Australian Mathematics Trust Enrichment and Challenge Programs

Mathematics Olympiad Competitions

STEM challenges, enrichment and extension projects.

Writing Enrichment workshops and excursions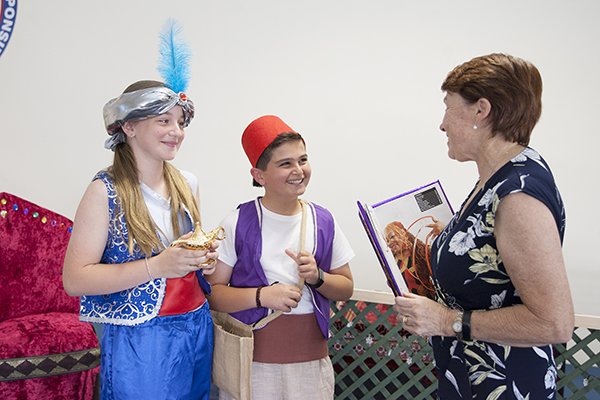 Creative Arts
Students participate in a guitar club performing songs at assemblies, Masses and Liturgies. Students embrace a variety of opportunities in creative arts, facilitated by our specialist drama and music creative arts teacher. The school produces an annual musical which gives students opportunities to further develop their talents in creative arts. The school partakes in the annual art awards and exhibition.